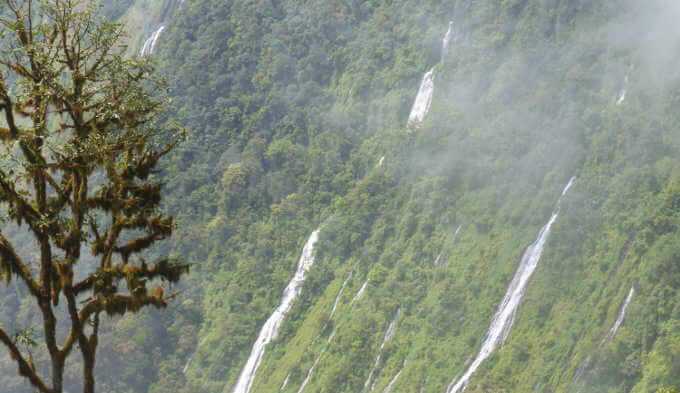 Iladyi Waterfalls (also written as Ilachi Waterfalls) are waterfalls located on the homonymous river (Iladyi or Ilachi) on the island of Bioko (formerly Fernando Poo), opposite the Gulf of Guinea, north of Equatorial Guinea.
They are located specifically in the Moka Valley, in the province of Bioko Sur. It is an important tourist attraction in the place, with three separated branches that fall by a canyon surrounded by a thick vegetation.
The nearest town is Moka, to access the site you must walk along a jungle path. It is 800 meters high. The city owes its name to a Bubi King named Möókáta, who literally means "Moka King," who was in power between 1835 and 1845, to reign from 1875 to 1898 during the Bahtariari Dynasty.
Book your route with Route 47 EG: http://visitguineaecuatorial.com/tour/iladyi-falls-trek/