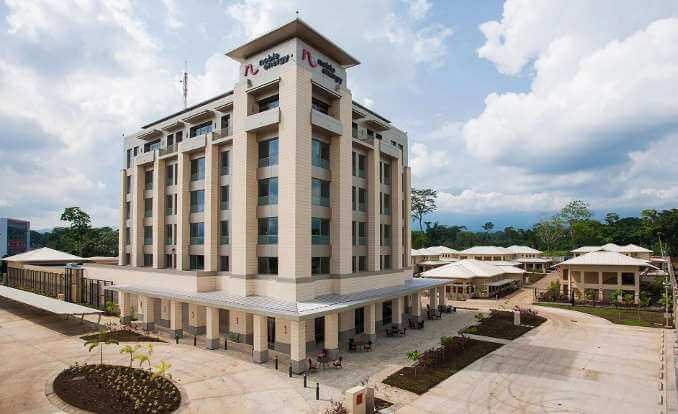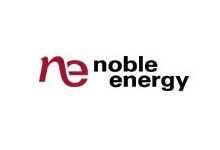 Noble Energy's investments in West Africa began in early 1990s and represent a significant component of our international portfolio. Our production activities began with our 34 percent working interest in the Alba field, offshore Equatorial Guinea. In addition to natural gas and crude oil production, related operations include an LPG processing plant where liquids are recovered and a methanol plant. Noble Energy will continue to focus on maximizing current production and further exploration in Cameroon.
We are actively engaged in additional development programs offshore Equatorial Guinea, with operated working interests of 45 percent in Block O and 40 percent in Block I. We also have a 50 percent interest offshore Cameroon in the YoYo mining concession and Tilapia exploration block. Over the last decade, we have achieved tremendous exploration success in the region, discovering multiple oil and gas-condensate reservoirs, and major project developments for Noble Energy.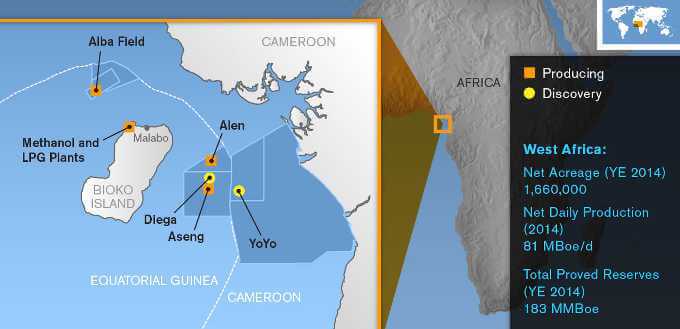 In 2009, we sanctioned the Aseng oil project (formerly Benita) in Block I and brought it to production in November 2011. Our major project development success continued with Alen, a condensate gas-cycling project (formerly known as Belinda) sanctioned in 2010, which commenced production late in the second quarter of 2013.
---
Contact Information
AVDA PARQUES DE AFRICA
Malabo, Bioko Norte, Guinea Ecuatorial
Teléfono: 00240333096048
Móvil: 00240222541550
Fax: 00240333096965
Web: http://www.nobleenergyinc.com/