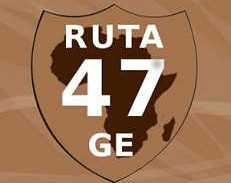 Ruta47 EG is a subsidiary in Equatorial Guinea of ​​the travel agency for Africa Ruta47. It operates touristic routes to visit the Island of Malabo, and soon the Continental Region of the country.
The promotion of local tourism and services at destination will be the pillars on which this new commitment of Route 47 will be based. It is planned to establish collaborators in all the key points of the country and in the medium term to establish the second office in the part In the city of Bata. The different agreements established with several tour operators will allow Equatorial Guinea to leave the queues as far as tourist reception is concerned.
Among the services offered by the Ruta47 EG team are:
The Ruta47 GE work team is made up of professionals.
We have a great knowledge of Equatorial Guinea.
We have a great experience in the world of receptive and issuing tourism.
We have been offering unpublished experiences to those who wish to visit Equatorial Guinea for years.
Among our collaborators we have professionals in administration of tourist and hotel companies, statesmen, economists, lawyers, sociologists, anthropologists and geologists.
---
Contact address
RUTA47 GE
Hotel Yoli and Hnos. – Malabo, EG
P: +240 333092927
E: [email protected]
RUTA47 ES
C / Can Valent, 2 – Palma, Spain
P: +34 971575886
E: [email protected]
Website: http://visitguineaecuatorial.com/