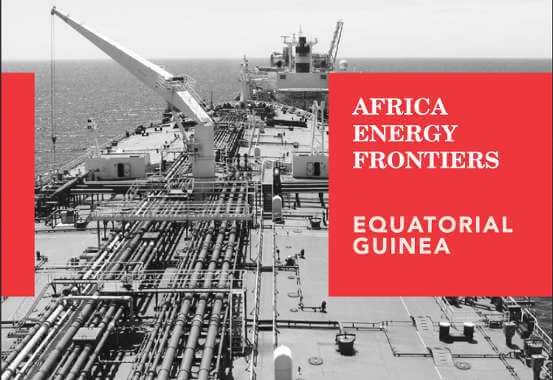 Africa Energy Frontiers: Equatorial Guinea by Centurion Law, Lawyers and Business Advisors.
OVERVIEW AND BACKGROUND
Oil exploration began under the Spanish administration in pre-independence Equatorial Guinea in 1965. Following independence in 1968 and no commercial success, however, activity was reduced. The change of government in 1979 brought with it increased interest in exploring Equatorial Guinea's offshore acreages. The Alba gas and con-densate field, initially deemed uncommercial but later to become an important producer, was discovered in 1983. In the decades that followed companies in Equatorial Guinea made numerous oil and gas discoveries, all offshore. The one that catalyzed the development of a world-class oil and gas industry was Mobil's Zafiro discovery in 1995.
The discovery of Zafiro, now in decline from its peak of 278,000 barrels of oil per day (bopd) in 2004 but still one of Equatorial Guinea's major producers, sparked the country's oil boom. At its peak in 2005, Equa-torial Guinea produced 358,000 bopd. The Ceiba field was discovered in 1999 and peaked at 72,000 bopd in 2001. Okume began producing in 2006 and peaked two years later at 60,000 bopd. Today Equatorial Guinea is Sub-Saharan Africa's number three oil producer, at 281,000 bopd. Like its neighbors in Central Africa, the country is countering the declining production of large fields with bidding rounds to encourage further exploration and development and by creating a greater market for domestically produced natural gas.
Equatorial Guinea began developing its gas resources at an early stage. The Alba gas and condensate field came on-stream in 1991. A major asset in the country's industrialization initiatives, Alba supports the AMPCO methanol plant and Equatorial Guinea LNG at the Punta Europa gas complex west of Malabo on Bioko Island. More recently the Aseng and Alen gas and condensate fields, brought online in 2011 and 2013, respectively, have added to Equatorial Guinea's upstream gas portfolio. The government is now promoting schemes to increase domestic gas consumption, including a gas complex at Riaba on Bioko under the Petrochemicals Revolution (REPEGE) scheme and an indus-trial city at Mbini.
Oil and gas revenues dominate the economy of Equatorial Guinea, contributing over three quarters of GDP and providing almost 90 per-cent of government income. And as a result, Equatorial Guinea has Africa's highest GDP per capita. To reduce its reliance on sales of un-processed hydrocarbons Equatorial Guinea is diversifying its economy and building facilities to enhance the value of its resources under the umbrella of national development strategy Horizon 2020.
The need to both diversify into value-added activities and attract ex-plorers and producers to the country is driven partly by low oil prices, by the decline of the legacy producing oilfields and by the govern-ment's desire to grow industrial and human capacity.
Equatorial Guinea has proved to be a hospitable environment for oil and gas companies, particularly those from the United States and Chi-na. The power sector also provides opportunity for investors, with the Ministry of Mines, Industry and Energy targeting power infrastructure as a national development priority.
---
About Centurion Law
Centurion Law Group is a pan-African corpo-rate law conglomerate. Operating at the cut-ting edge of business practices today, Centurion stands ready to provide outsourced legal rep-resentation and a full suite of legal services to new, expanding and established corporations.
From our headquarters in Johannesburg, South Africa and our offices in Malabo, Equatorial Guinea; Douala, Cameroon; and Accra, Ghana, we specialise in assisting clients that are start-ing or growing a business in Africa. We navigate the regulatory environments of the region's dif-ferent legal jurisdictions to make sure that you can do business efficiently and successfully.
Malabo II, Carretera En Medio
De Arab Contractor en Malabo il SOGECO
Casa ACSA Planta Baja, Malabo
Equatorial Guinea
Centurion House
Rue de la Messe/Ave. du Général de Gaulle, Douala
Cameroon
Marvel House (Soul Clinic Junction)
148 Giffard Road, AG2 Block A. Cantonments, Accra.
Ghana
Suite 24 Katherine & West
114 West Street. Sandton, Johannesburg.
South Africa
---
 Download Report : http://www.centurionlawfirm.com/wp-content/uploads/2015/10/EG_double.pdf